As we all know that Mountain climbing can be really dangerous at times, so you really need to be aware of the dangers before you go out, as your safety matters to us the most. So, now you may ask what are the main risks in mountain climbing, that we are talking about? The life taking risks which we are talking about are falling, avalanche danger, exposure to the elements, and altitude sickness, bad weather are among the most prevalent risks that you will face while mountaineering, although the risks of the dangers keeps on going.
There is a unending list of mountain climbing risks that you will have to face if you decide to take up this dangerous sport. Some of them like falling, bad weather and exhaustion you will have to be familiar with every time you go mountain climbing, while others risks like altitude sickness will only become relevant when you will start pushing the boundaries on some of the hardest mountains in the world. Now, in this article we are going to talk about 20 Hazards to Be Aware Of before mountain climbing, but we are absolutely not discouraging for going for mounting climbing, we are just make you aware of all the dangers, because as we already said, you safety matters to us the most.
The Dangers of Mountain Climbing
It is completely impossible for us to tell you about the unending list of the dangers of Mountain climbing, but were are giving you an idea of 20 Hazards to Be Aware Of before mountain climbing:
Falling: This probably the most common danger, and the one that almost every climber is afraid of.
Avalanches: Avalanches is a sudden natural disaster which will hit you any time, and even the best mountaineers in the world sometimes looses in front of the avalanches.
Weather: Weather patterns in the mountains keeps on changing really quickly, and you can find yourself stuck in this situations.
Exposure: Spending numerous hours in the beating sun or freezing cold can start to mess with your body and brain and result in organ failure.
Hypothermia: Spending too long in the cold will cause your body to start to shut down , which is also known as Hypothermia.
Altitude sickness: Not getting enough oxygen, high up in the mountains, to your brain can muddle your thinking and cause fever-like symptoms
Pulmonary Edema: Pulmonary Edema is a type of altitude sickness where blood builds up in your lungs.
Cerebral Edema: Cerebral Edema is also altitude sickness, where blood builds up in your brain.
Exhaustion: Climbing up the long paths of the mountain can make and this tiredness can lead to poor decision making, falls, and injuries
Rockfall: At times chunks of rock will come loose from the mountain and once hit from these could easily kill you.
Icefall: This is similar to rock fall, but in this case you will be hit by chunks of ice not rocks.
Snow blindness: When the sun reflects back from the snow, this is so bright that it can cause temporary loss of eyesight.
Crevasses: Cracks in glaciers that can be up to hundreds of feet deep this called crevasses and a fall into one of these can be life-ending.
Broken equipment: Broken equipment can leave you stranded.
Navigational errors: If you get lost while mountain climbing then your situation could turn out a lot more dangers than you planned.
Summit Fever: Getting obsessed with your goal can surely lead to accidents, poor decision making, and exhaustion, which is also called Summit Fever.
Injury: A twisted ankle, a broken bone, or a concussion, unforeseen injuries are very common in mountain climbing.
Animals: Wild animals like bears, cougars, and wolves can be really dangerous in case of climbing mountains.
Hunger and Dehydration: Not giving your body enough food and water to operate on can make you really weak.
Carelessness: Becoming overconfident or over relaxed can lead to death in case of mountain climbing.
Yes, we gave you 20 risks of mountain climbing. It is important to know about them but it is also necessary to know how to avoid them.
Falling
Falling is the risk of losing your purchase or steps on the mountain in a steep section and having gravity do the rest and it is quite dangerous because it is above five feet, you might injure yourself in a fall; above 20, there is a chance that you can really die.
How to avoid it:
 The factors which are really important to avoid falling while mountain climbing are Strong mental capacity, navigation, knowing your limits and wearing a helmet , as it can lessen the impact of a fall. Falling is one of the baseline fears that humans face, and for good reason because a fall from as little as 10 feet is enough to suffer a life-changing injury, so this is something all of us want to avoid at all costs.
Often while mountain climbing you find yourself in 'no-fall zones', these are those areas where you don't have any protection such as ropes, harnesses, etc. and a fall would result in death and in such situations, it is essential to know that you're within your own personal limits before you enter the no fall zone. Reading route descriptions, listening to more experienced people, and practicing on easier terrain will all allow you to judge mountains and that will really prevent you from falling.
Avalanches
Avalanches are massive packs of snow that come loose from mountains and slide down, sometimes it slides down for thousands of feet with almost 100 miles per hour. Avalanches are dangerous because it can bury you alive in snow and then trap you there until you suffocate, even they can crush you to death.
How to avoid it: 
Avalanches can be avoided by two steps: Firstly, proper planning, not venturing into severe avalanche terrain. Secondly, proper recovery, having the right tools and partners to dig you out if you ever do get trapped. Avalanches scares climbers the most because the thought of being trapped in a snowy tomb, slowly running out of air while you are unable to breath, is really the most scariest thing.
Avalanches are uncontrollable risks that you can plan for but you can't do too much to prevent as often times they are caused by factors that are completely out of your control, so the only thing for you to do is to stay away from avalanche terrain.
One of the greatest mountaineers of all time, Alex Lowe, died in a massive avalanche.
Weather
The risk of sudden weather changes mostly in the form of storms, which happen often in the mountains and it is quite dangerous because sometimes storms can change the conditions, which makes your travelling harder and may expose you to the other danger elements.
How to avoid it: 
Good planning and preparation are the only way to avoid this danger which means you should always know the weather report for your specific mountain before you leave the house, and you should always carry one extra layer of clothing on you (and one extra meal in case you get stranded).
Weather risks are mostly related to the chance that you get caught in an unforeseen storm while mountain climbing and this can expose you to the elements like hypothermia and can make travelling more difficult . Always try to get the accurate weather report and of course, if the weather looks bad, you should just stay home and plan for mountain climbing the other day.
Exposure
Exposure means being subject to the weather for too long, it can be both hot or cold and it can be dangerous because staying outside for too long in extreme conditions can mess with your body's ability to function and even your brain would not have the ability to think.
How to avoid it: 
To avoid exposure while mountain climbing there is absolutely nothing to do except to over-plan and over-prepare and bring extra layers if it is supposed to be cold, and extra water and energy drinks if it is supposed to be hot.
Exposure to the elements can actually mess up your thinking and make it hard for you to function and even too long in the sun can give you a heatstroke and too long out in cold can give you hypothermia.
Hypothermia
Hypothermia is the damage done to your body when you spend way too long in the cold. It can be really dangerous because symptoms of hypothermia is that you start with losing feeling in your digits, which can progress to frostbite and eventually result to organ failure.
How to avoid it: 
To avoid Hypothermia you need a proper planning, which includes the following four things.
Dressing properly: Bring more clothes than you need to prevent yourself from Hypothermia.
Calories: Having food in your stomach or a hot drink is is a must.
Moving: To prevent the symptoms of Hypothermia from getting too bad is to move around to generate heat internally.
Awareness: You should be aware of Hypothermia properly and know about it's symptoms so that you can act accordingly.
Altitude Sickness
Altitude sickness actually means lack of oxygen to your brain caused by high altitudes and this occurs usually above 10,000 feet. Altitude sickness is considered as danger in mountain climbing because it can cause dizziness, flu-like symptoms, weakness, and a lack of critical thinking ability.
How to avoid it: Proper acclimatization is really the only way to properly avoid altitude sickness, which means going up the mountain in small chunks and descending again at night so that you can sleep at lower altitudes. You can also carry bottled oxygen, though this is usually reserved for extreme circumstances.
High-Altitude Pulmonary Edema
Pulmonary Edema buildup of blood in your lungs A pulmonary edema can be really dangerous because it can make it difficult to breath and if this progresses too far, you won't get any air into your lungs.
How to avoid it: 
The only cure for Pulmonary Edema is to get to a lower altitude and if you have bottled oxygen, giving it to the person may help, but descending immediately is the only way to save their life.
Cerebral Edema
Cerebral Edema is swelling of the brain and it can be really dangerous because brain swelling can result in disorientation, nausea, seizures, and death.
How to avoid it:
 It is quite similar as a pulmonary edema, you need to descend as quickly as possible. There can be many types of medical jargons, but the best way to save yourself in case of Cerebral Edema is to descend down the mountains as soon as possible.
Exhaustion
Fatigue is something which can cause in your muscles by long periods of high exertion and fatigue can be dangerous because it makes it harder to operate and you are more likely to trip and fall, more likely to forget something, and collapse.
How to avoid it: 
To avoid getting exhausted while mountain climbing the only thing which you can do is stay within your limits, don't push yourself to much and don't burn all your energy to reach the summit, because the descent is equally exhausting and can be dangerous too.
Rockfall
Chunks of rock that come loose from above you is known as Rock Fall and it is considered to be dangerous because even a small rock can break bones or cause serious brain damage if it hits you!
How to avoid it:
 To prevent yourself from rock fall always wear a helmet and make good decisions and you need to put it on any time you think you're in an area where rock fall may be a possibility.
Things you should do to avoid rock fall are:
You should avoid terrain that's steeper than 40 degrees
You should always stay away from high-trafficked areas
Stay away from loose rocks where you are, or rocks strewn around because it could be a sign that lots of rocks fall from above and land in that vicinity
Changing of seasons and specially on spring because rock fall is quite probable during that season
Icefall
Chunks of ice that come loose from the mountain is called ice fall and it is dangerous for the exact reason as rock fall
How to avoid it: 
To avoid ice fall during mountain climbing you need to wear your helmet and make good choices. These helmets should worn every time you see a massive chunk of ice and you should be extra careful during the middle of the day and afternoon as during that time heat is at it peak, which in turn melts down the large chunk of ice.
Snow Blindness

Snow blindness is a temporary condition that causes you to lose your vision due to too much light and it can be quite dangerous because going blind on a mountain side makes most things like walking, climbing, and route finding almost impossible.
How to avoid it: 
To avoid snow blindness you need to use sunglasses, mountaineering glasses, or ski goggles to shield you from the glare.
Crevasses
Crevasses are the cracks in a glacier that can be up to hundreds of feet deep and it can be dangerous because if you fall into a crevasse that are often covered in a thin layer of snow and, you might die on impact, break a bone, or become stuck.
How to avoid it: 
To prevent yourself from crevasse falls you need to roping up on a glacier is the best way to avoid this.
Broken Equipment
It is really dangerous when the gear you rely on fails such as a carabiner breaking, protection coming loose, your ice axe snapping, or a rope being cut and it is considered to be dangerous because mountain climbers rely on their gear to safely see them through various situations.
How to avoid it:
The only thing you can do in this case is to prevent the equipment from breaking and taking proper care of them. You should use these equipment very cautiously so that it does not break if it breaks then we can't walk properly.
Navigation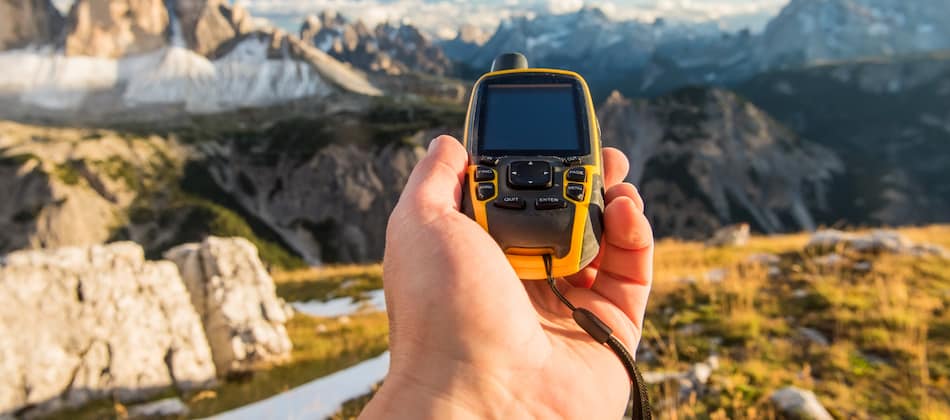 The danger of getting lost due to an error on your part as it can be quite dangerous, ending up in the wrong place while mountain climbing can put you in some seriously scary scenarios.
How to avoid it:
 Practice, skill, and proper equipment and you should use proper GPS, because if you get lost then it would be really scary.
Summit Fever
Becoming obsessed with the objective of your climb and this can be quite dangerous as this can cause tunnel vision and make you blind to the other risks mentioned on this list especially fatigue.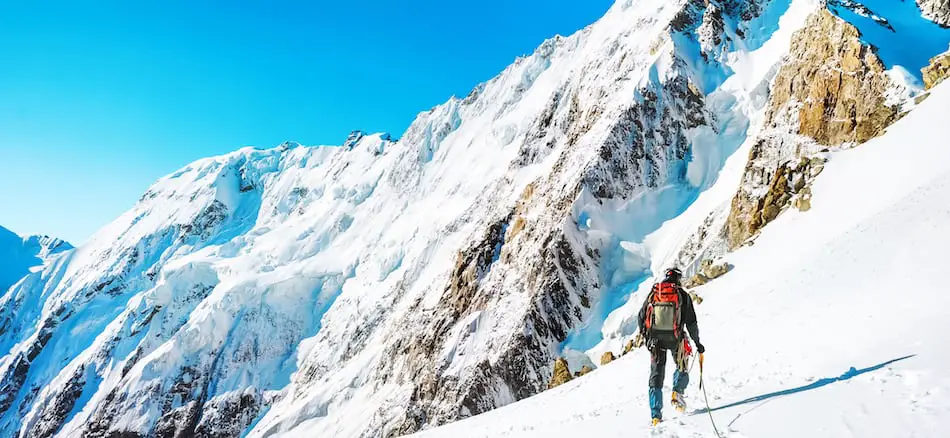 How to avoid it:
To avoid this you need proper mental discipline, there is no hurry in climbing up the submit, because hurry might cause a great deal of trouble.
Injury
Injury can be any damage done to your body while on a route and injuries can be life-threatening at the moment, or they can make it much harder for you to get to safety.
How to avoid it:
Basically to avoid injuries you have to be careful with every footing while climbing up the mountain. Injuries can be really dangerous so be careful with every steps and always carry a first aid box along with you.
Animals
Wild animals who don't like you invading their territory and it can be considered because humans are incredibly physically weak, and a whole host of species bears, moose, cougars, wolves could kill you if they wanted to.
How to avoid it: 
Go with a group, make lots of noise while on the trail, and carry bear spray and also carry fire with you it will scare off the wild animals if they comes to harm you.
Hunger and Dehydrations
When your body doesn't have enough food or water and it is considered as dangerous because these can make it hard to focus, can ruin your strength, and in extreme cases, will cause your body to become unconcious,
How to Avoid it:
Prepare yourself properly , bring lots and lots of food and water for mountain climbing, we would recommend you to bring 300 calories for every 1 hour of walking you do, and 1 litre of water for every 2 hours of walking you do.
Carelessness
A lack of awareness and a failure to fully realize the risks you are facing can be really very much dangerous and carelessness can be dangerous because it can heighten the threat of every dangerous risk mentioned in the list.
How to avoid it: 
Eating and drinking enough, not over-exerting yourself, and not underestimating the route that you are on which in other words means that you have to be really careful with every step that you take while climbing up the mountains.
So, be safe and remember all these to have safe mountain expeditions as your safety matters to us the most.
Frequently Asked Questions (FAQs):
What are some of the hazards in mountain climbing?
Some hazards in mountain climbing are, as follows:
Falling.
Avalanches.
Weather.
Exposure.
Hypothermia.
Altitude Sickness.
Exhaustion.
Pulmonary Edema
Cerebral Edema
Rockfall
Icefall
Why is mountain climbing risky?
Mountain climbing is very risky because if you fall it can cause lots of injuries which can be very severe and sometimes deadly.
What is the potential danger injury of mountain climbing?
The potential dangerous injury of mountain climbing is an annular pulley tear, which occurs when a finger tendon unexpectedly and swiftly bears the weight of your whole body, and even in one situation, you may lose your grip with one hand, or your climbing shoes may slip, suddenly putting the full weight of your body on your fingers which may break it.
What is the best mountain climb for a beginner?
The best mountains to climb for a beginner are:
Pachermo Peak, Nepal.
Gran Paradiso, Italy.
Twin Peaks of Ladakh, India.
Everest Base Camp & Island Peak, Nepal.
Mera Peak, Nepal.
Can climbing cause brain damage?
Climbing can cause cerebral edema, which is swelling of the brain and it can be really dangerous because brain swelling can result in disorientation, nausea, seizures, and death.
How dangerous is climbing?
Climbing can be a really dangerous activity because once you fall there is very few chances of survival.
How do climbers do stay safe while climbing a mountain?
To be safe while climbing mountains climbers has to make sure to be roped and clip in everywhere and the rope has to be in good condition and not frayed and avoid putting too much weight on the ropes and always tie into each other when traversing unroped sections.