As the popularity of ice climbing grows, so does the number of people who go out particularly to participate in the sport.
Ice climbing, which was once considered a hindrance to mountaineering excursions, has quickly become a stand-alone sport, with athletes traveling to practically every continent to try it out.
Bringing the right gear, like with any other outdoor activity, might mean the difference between a successful excursion and a trip that never really gets off the ground.
We've provided a list of all the necessary gear below to ensure you're fully prepared for your next ice-climbing expedition.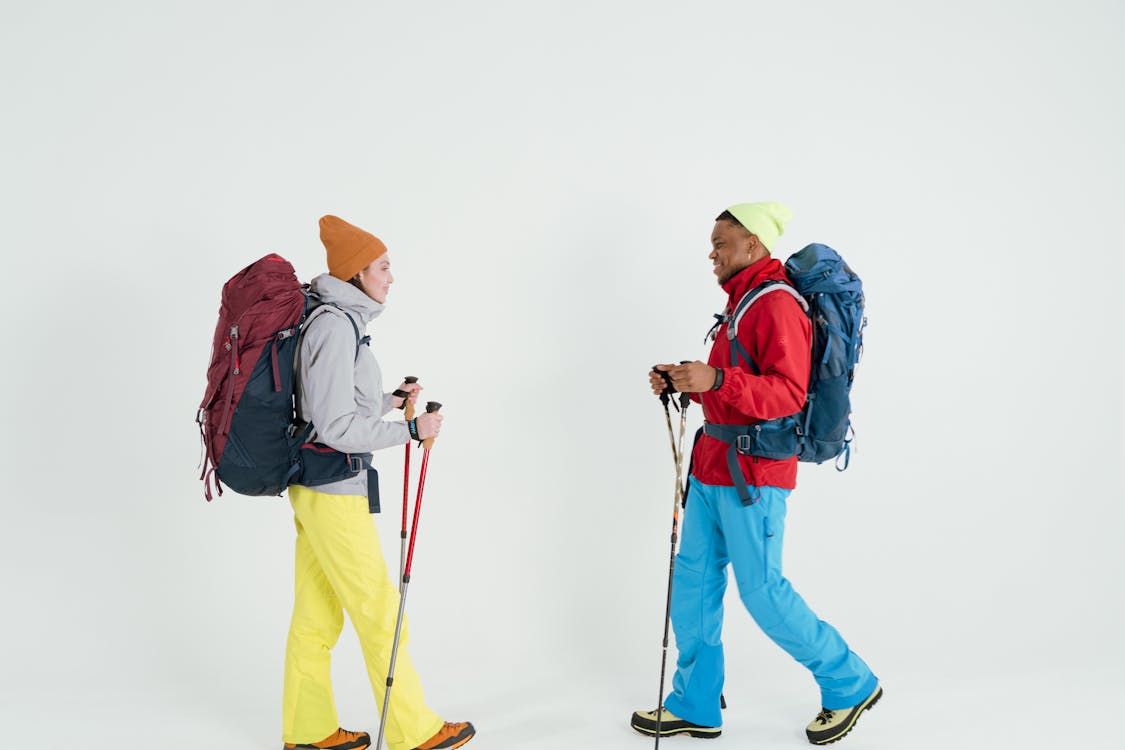 Technical gear
You will use technical equipment to help you climb on the ice. It can take the shape of items you wear and employ to help you complete various ice climbing tasks.
Belay device
A belay device is a piece of mechanical equipment that helps the user to more quickly exert tension on a climbing rope, preventing another climber from falling.
Belay devices are composed of metal and provide leverage, which reduces the effort required to give proper quantities of rope to climbers.
Carabiners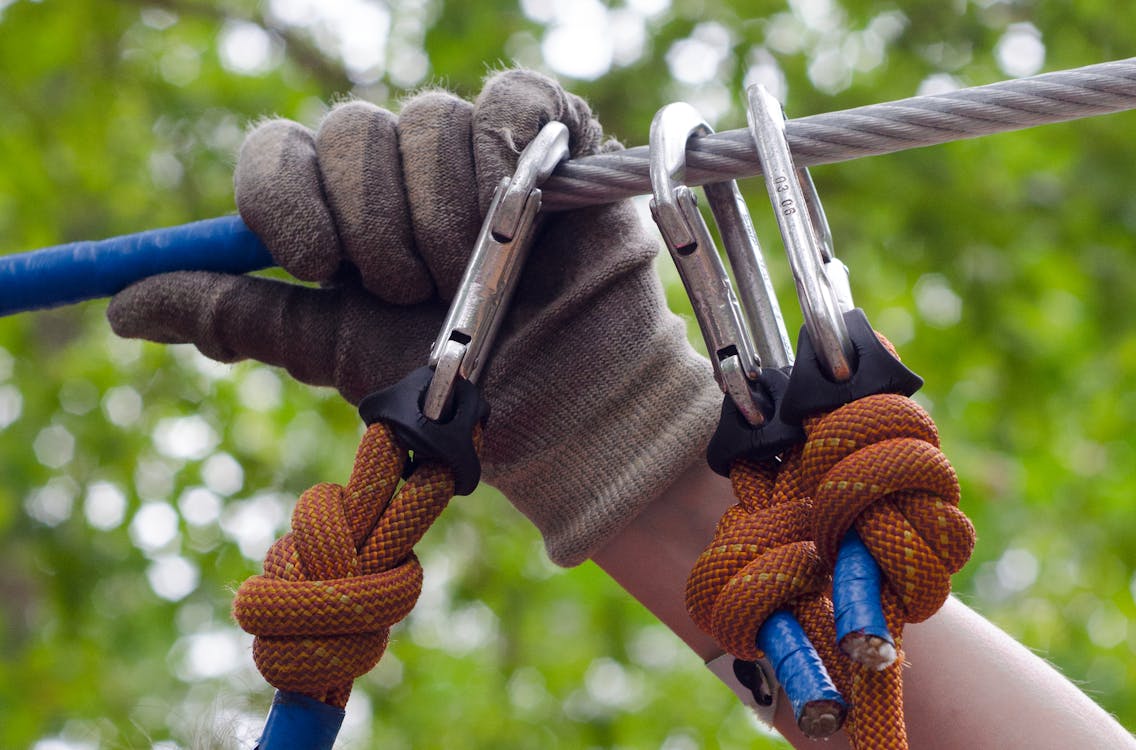 A carabiner is a metal loop with a spring-loaded gate that is often made of steel. This is used in ice climbing to swiftly attach and release a rope from the harness.
Pear/HMS carabiners are most commonly used for belaying and rappelling because their size and shape allow for a hitch with two strands of rope.
Crampons
Crampons are traction devices worn on the bottoms of climbing boots. They are often composed of a steel alloy and include spikes on the bottom that aid in climbing ice falls and maintaining traction on glaciers.
Crampons are often fastened to boots using a binding mechanism that varies based on the user's requirements.
Harness 
Harnesses are used to secure climbers to either a rope or an anchor point. They are often comprised of a fabric and nylon blend that loops around each leg as well as the waist.
While harnesses can be improvised and fashioned of rope, it is much more popular to utilize commercially available ones, which typically contain padding and attachment loops for holding other gear.
Ice Axes
The ice ax is the most important piece of ice climbing equipment. They are used to tie yourself to the ice and pull yourself up to the top of icefalls or steeper glaciers.
Ice climbing requires the use of technical ice axes. Their curved shafts aid with weight support. They can also be used to self-arrest if you slide or fall on an icy surface, as well as to make an improvised ice anchor.
Ice screws 
Ice screws are threaded screws in cylindrical shape used to construct a running belay on steep surfaces like icefalls and frozen waterfalls.
They are usually between 10 and 23 centimeters long and manufactured of Chromoly steel. Ice screws can also be used to keep climbers higher up on ice surfaces from falling.
Quickdraws
Quickdraws are bolt anchor devices that allow the rope to run freely through them while lead climbing.
These gadgets are often made up of a straight-gate and a bent-gate carabiner connected by a piece of plastic or leather. The straight gate is attached to the anchor, and the curved gate is attached to the rope.
Rope
Ice climbing adventures necessitate the use of two kinds of rope: dynamic and static.
Dynamic rope is ideal for climbing since it is more elastic, which is beneficial in the event of a slip or fall. The static ropes are more rigid and considered best for rappelling. Ice climbers should pack approximately 60 meters of rope with a diameter of eight to ten millimeters.
Clothing and kit
Because it is frequently done at temperatures considerably below freezing, ice climbing is considered an extreme sport. As a result, having the correct attire and equipment is critical to a successful ice climbing adventure. 
Gore-tex Gloves
Ice climbing necessitates a great deal of hand manipulation and dexterity, from inserting ice screws to tying rope knots. Gloves that keep your hands warm and dry while allowing for precision movement are therefore required.
Helmet
A helmet is a must-have piece of safety equipment for every ice-climbing excursion. In an ice climbing environment, it helps shield your head from falls or falling objects from above, typically ice or rock.
For ice climbing, hardshell helmets with a thick plastic outer shell and a thin foam liner within are preferred.
Insulated ice climbing boots
The sort of boot you choose for your ice climbing excursion is critical. A stiff and layered-insulated leather boot with a high top and removable inner liner is ideal.
Sunglasses and sunblock 
Ice is incredibly reflective, and even in the dead of winter, the glare may easily burn or blind you.
When the sun rays hit too hard, sunglasses will help you see what you're doing. Sunscreen will also prevent you from getting sunburned right away. Nothing ruins the fun of an outdoor experience like a sunburn.
Other Items:
Water bottle
An identification card or passport
Insurance policy
Cash in local currency and credit card
Personal first aid kit
Camera and extra batteries
Depending on where you're climbing and how long you're going to be out, you'll need to bring certain items with you on an ice climbing excursion. Always check with your guide before leaving for your trip to see what you need to pack.