Most climbing ropes will work OK if they are dynamic, but it does not imply they should be your first pick. There are two key factors to consider when ice climbing: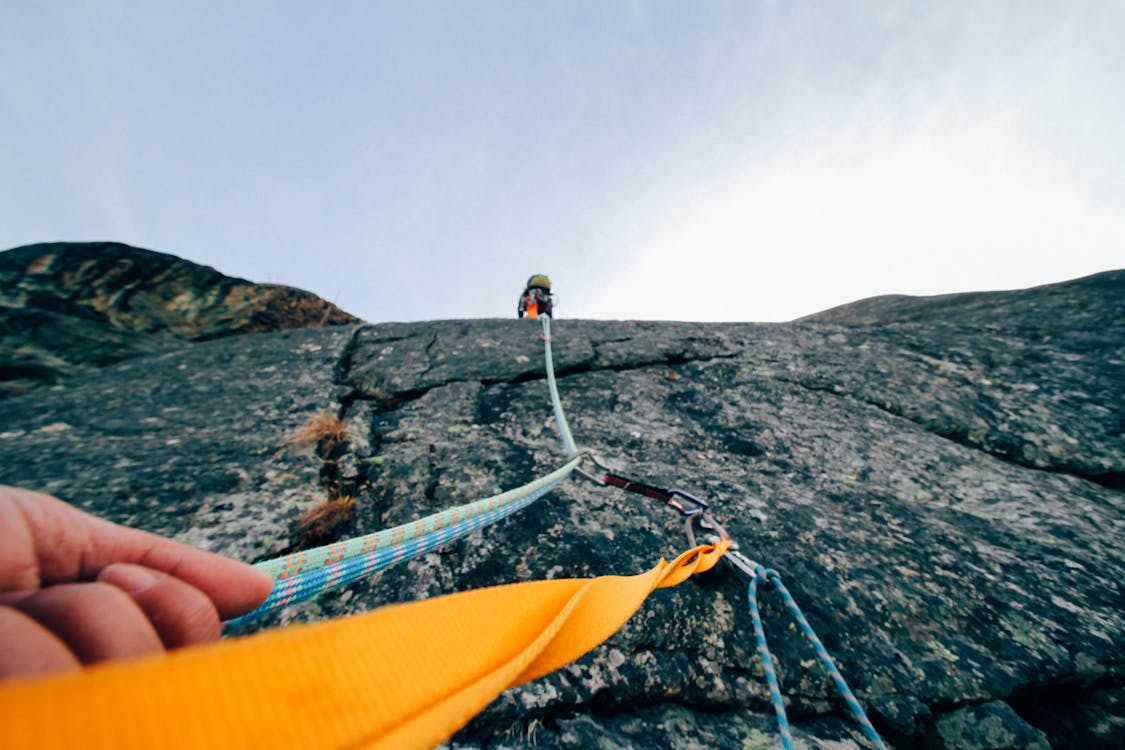 Let's dive into rope types in detail:
The term "dry treatment" refers to a method of preventing your rope from becoming wet. You need a rudimentary understanding of how climbing ropes are constructed to understand why this is crucial. The two main components of dynamic ropes are:
The core, in essence, conducts all of the critical jobs of catching you if you fall, while the sheath protects the core from sharp rocks and anything else that can compromise its structural integrity.
When a rope's core becomes wet, it loses a lot of its catching strength, putting your safety at risk. To avoid this, certain ropes are "drily treated," which means the sheath is engineered to keep water out.
Now, the effectiveness of this dry treatment is limited. The rope's waterproofing abilities can deteriorate over time and exposure to the environment, especially with frequent use and exposure to the elements.
Even so, you should bring a dry-treated rope for ice climbing. You'll be dragging it over snow and ice throughout the day. Although it won't be as severe as dumping the rope in the water, there will undoubtedly be a lot of moisture exposure, and the dry treatment can provide peace of mind.
Single, Half, and Twin Ropes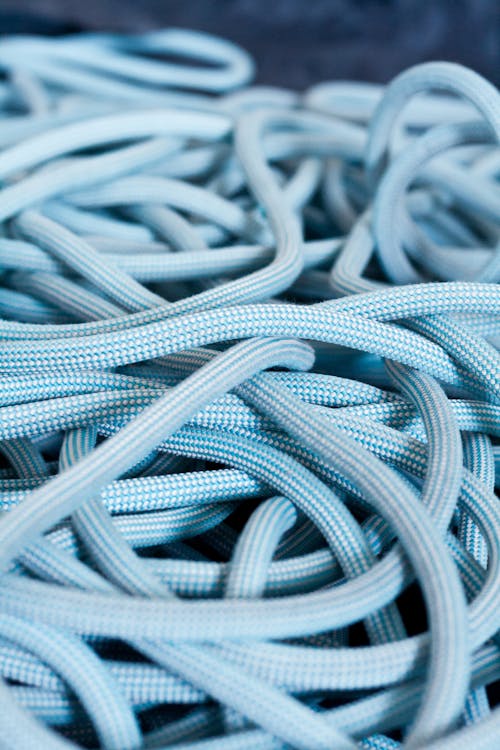 Single Rope Systems
This is your standard climbing setup. You tie it into a single rope and clip it through every piece of protection you come across. It's simple to put up and operate, and you only need to bring one rope.
You'll need a rope that's between 9mm and 10.7mm thick for this style of climbing. Anything thinner won't be able to catch a fall on its own, and anything thicker won't fit through your belay devices.
Half Rope Systems
A half rope system is one of the most difficult to master, but it can also be one of the most adaptable and useful.
You tie into two sections of rope, each about 8-9 millimeters thick, in a half rope system. Both ropes are threaded through the belay mechanism, and you climb normally.
Twin Rope Systems
In alpine and multi-pitch situations, twin ropes are frequent. They're a little thinner than half ropes, usually approximately 7-8mm each, and the belay procedure for setting them up is the same as for a half rope.
A half rope configuration differs from a twin rope setup in that twin ropes are too thin to catch your fall on their own. This means that both sections of the rope must be clipped through each piece of protection. Using a twin rope setup has its own advantages:
Best Setup for Ice Climbing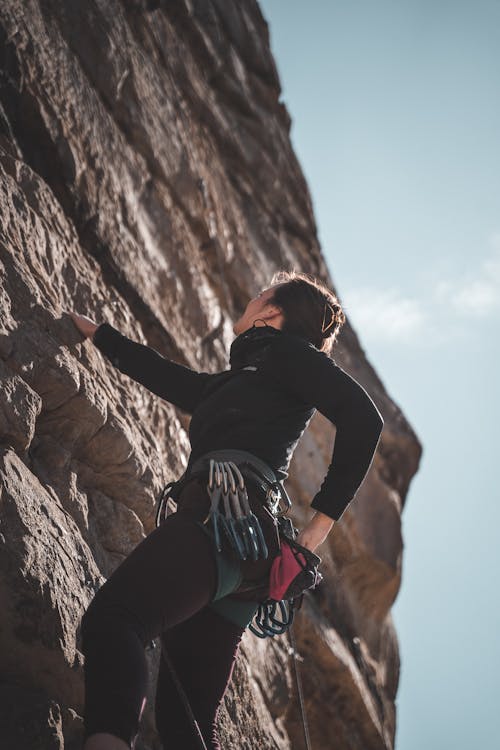 So, now that we know what each rope system is for ice climbing, which one is the best? For ice climbing, single or half rope systems are most typically utilized.
When ice climbing, you should always bring a dry-treated rope with you. A half rope system is recommended for multi-pitch, single pitches longer than thirty meters, and alpine situations. A single rope should suffice for shorter single-pitch climbs.
How to Choose Your Suitable Ice Climbing Rope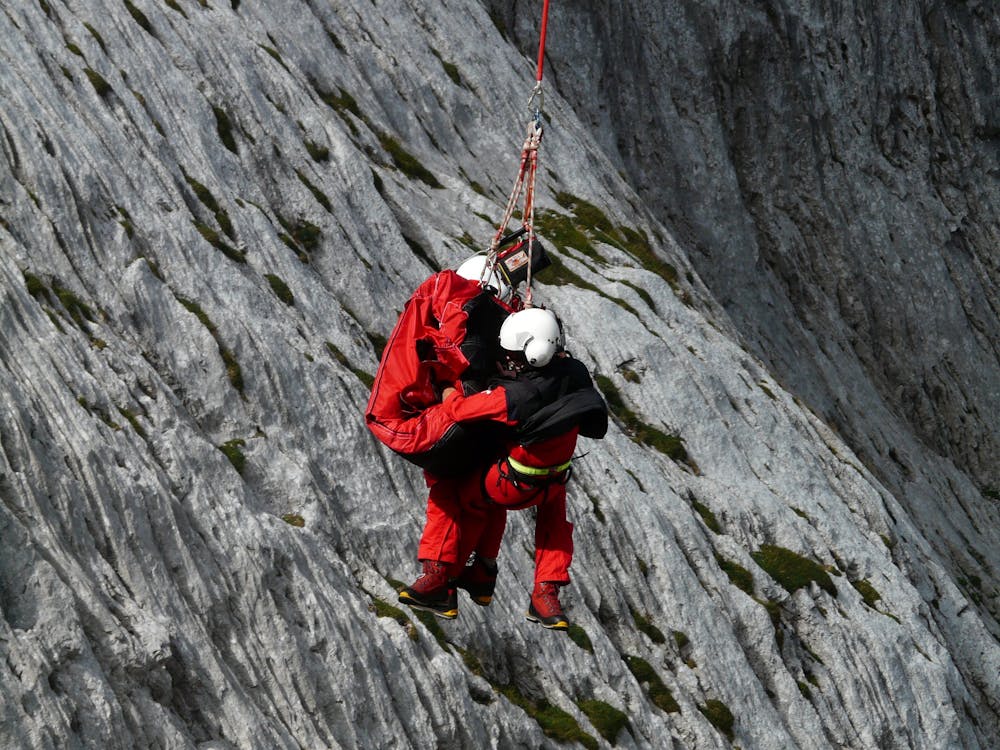 Price
When it comes to outdoor equipment, the cost is nearly always a consideration. Depending on the brand you choose, a good dry-treated rope will cost you between $225 and $300.
Size
The size of the rope you're buying is the next factor to consider. The following are the standard climbing sizes:
Length
Finally, the length of your ropes must be considered. Personally, I would not advocate utilizing a rope less than 60 meters. 70 is even better because that extra ten meters can mean the difference between being able to complete a route and not being able to do so.