Climbers use chalk as one of their most popular tools because it keeps their hands dry and allows them to hold the rock without slipping. Some people, though, can climb without using chalk. In fact, some climbers claim that chalk has little effect on their climbing. So, when is it necessary to use chalk for climbing and when is it possible to climb without it?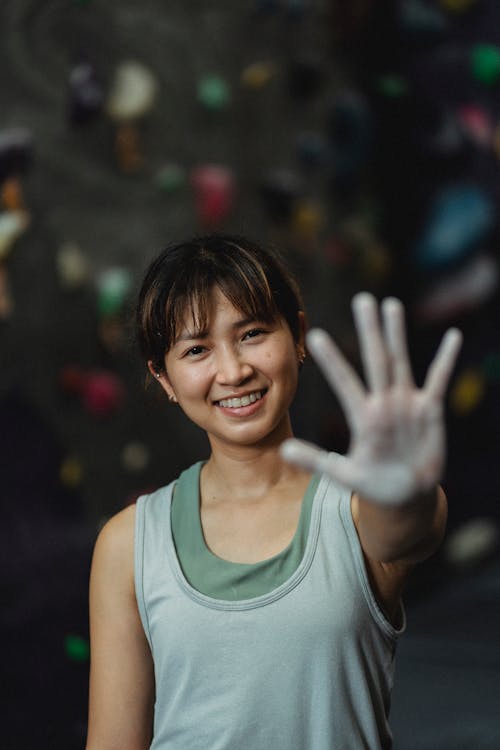 When You Don't Need Chalk For Climbing
Many rock climbers, to our astonishment, do not use chalk. Some individuals say that chalk is only a mental crutch used by rock climbers and that it is a waste of money for a variety of reasons. The most prevalent explanations are that they have dry hands/don't sweat much, or they are concerned about the environmental impact of rock climbing chalk.
Dry Hands/Don't Sweat: Climb Without Chalk
Hands come in a variety of forms and sizes, but they also have varying levels of oiliness/dryness and perspiration production. Some individuals don't even use rock climbing chalk because the main function is to dry the skin and keep sweat from getting between your hands and the rock when climbing. You may be one of those persons who doesn't need climbing chalk if you have frequently chapped skin.
Environmental Cost of Climbing Chalk
Most climbers are aware that inhaling climbing chalk is hazardous to one's health, therefore I won't go into detail here. Instead, let's speak about the environmental concerns that may make you reconsider your decision to climb chalk. The manufacture of climbers' chalk, also known as Magnesium Carbonate, and what occurs when climbers use climbing chalk outdoors are the two main environmental concerns. China. During the calcination or heating process of mining magnesite, the mining process and poor filtration of airborne particles create a layer of dust in the surrounding area that is detrimental to humans and the environment. "Large-scale plant death, soil damage, and diminished microbial activity" are all effects of the dust.
When You Should Use Chalk For Climbing
Chalk is a vital tool for most climbers since it lets them climb more difficult routes and for longer periods of time. Climbing chalk absorbs the oil and sweat on climbers' hands and fingers, which is one of the main reasons behind this. Despite conflicting evidence on the benefits of climbing chalk, most climbers believe that removing grease and sweat reduces friction. Furthermore, when your hands are greasy or humid, they are more likely to develop flappers and other skin-related problems.
Climbing Chalk For Sweaty/Oily Hands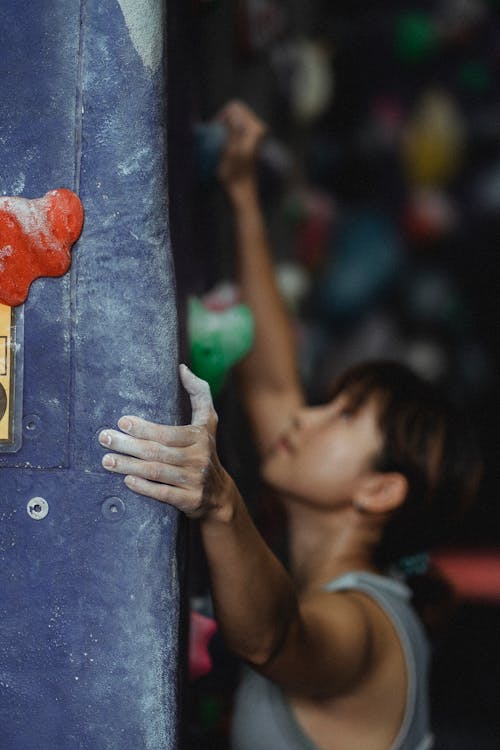 You definitely have naturally sweaty hands if you find yourself wiping your hands on your jeans before shaking someone's hand. Sweaty hands may be a minor annoyance in your everyday life, but sweat between the skin of your hands and the rock might cause you to slip, which is why most climbers use chalk.
Climbing Chalk to Prevent Skin-Related Injuries
When your hands are excessively wet, your skin begins to stick to the handholds and rock surface, resulting in flappers. However, if your hands are excessively dry, especially if your calluses are too dry, the skin is more prone to break, and you're more likely to develop a flapper. Climbing chalk works by keeping the quantity of moisture on your fingertips under control.
Wash your hands after each climbing session, whether they are too wet or too dry, to remove the climbing chalk. Leaving chalk on your hands after climbing is unnecessary; cleaning it away lets your skin to re-calibrate and heal.
So, Does Climbing Chalk Really Help?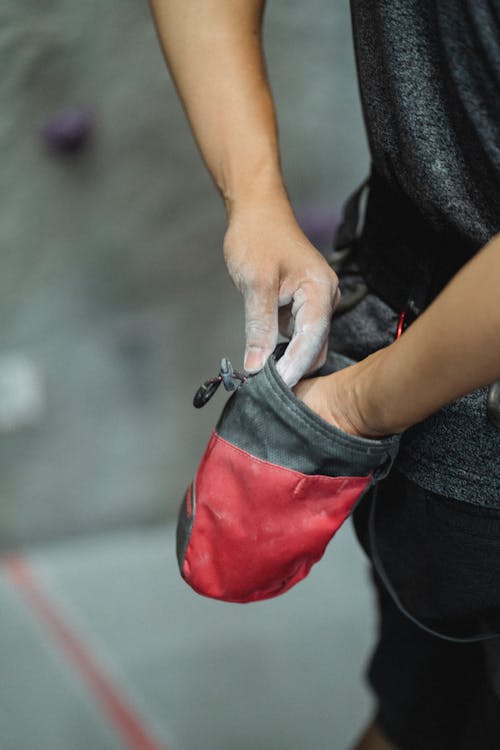 Climbing with chalk is really beneficial and provides a sense of fulfillment. For both scientific and personal reasons, there are opposing perspectives on whether or not you should climb without chalk, hence it is safe to conclude that whether or not you climb with chalk is a personal choice.
Some rock climbers use climbing chalk to prevent sweaty palms, while others climb without it. If you're concerned about the influence of chalk on the environment, you might want to look for an alternative to magnesium carbonate. However, you should conduct a study to ensure that the alternatives do not pose any further environmental risks.
How long does climbing chalk last?
Refillable chalk balls generally last a climber's entire life and simply require chalk replacement (unless they fall out of the chalk bag and get torn). Keep your chalk ball inside a chalk bag and refill it with fine chalk to get the most use out of it.
Do beginner climbers also need chalk?
Climbers use chalk to absorb sweat from their fingers and hands, making it easier for them to hold the rock. Although white chalk isn't required, individuals who do use it will require a chalk bag. Chalk bags are normally lined with fleece and have pinchable openings to keep messes at bay.
Is climbing chalk the same as regular chalk?
Magnesium carbonate is the most common type of climbing chalk (MgCO3). White chalk is most likely to be found, but various hues may be present. Climbing chalk contains the same ingredients that other athletes use to dry their hands and increase their grip.
What happens when climbing chalk gets wet?
However, if the chalk (not the bag) gets too wet, it will become unusable. It will become a strange mushy chalky mixture. However, chalks are inexpensive, and you can always replace them.
Why are chalk bags lined with fleece?
Fleece lining: Holds the chalk dust in place and aids in the uniform distribution of the chalk on your hands. Between dips and when stuffing the chalk bag inside your gym or gear bag, the cord and toggle closure keeps the chalk from spilling.