If you want to explore the Earth's nooks and crannies but aren't ready to try caving, a canyon is a terrific alternative. Canyons are natural wonders with gorges, rivers, and waterfalls, making them ideal for adventure.
Canyoneering, or canyoning, is simply traveling through a canyon. However, because a casual trek might be monotonous and basic, this article will concentrate on the sport's more thrilling components. Here's all you need to know about having a good time while avoiding being swept away by a flash flood.
Can anyone go canyoning?
Yes! Canyoning should be accessible to anyone. Canyoning is a sport in which you can participate as little or as much as you like. Some individuals do it for pure excitement, while others do it because they want to see these magnificent sites and get access to deep gorges that most people don't get to see."
There are canyons that are extremely basic, very easy, and quite open, allowing you to exit at any time and with very few jumps. There are other canyons that take six days to descend and contain gigantic 200-meter-high waterfalls.
There's always a little bit of adventure and adrenaline added in, but if you're in decent shape and have a good head for heights, canyoning is a great option.
Get a Guide
There's no substitute for an experienced guide, no matter how much you read about canyoneering before trying it.
Basic Skills
First and foremost, you must be in good physical condition. Canyoneering is a sport that includes rock climbing, trekking, and the occasional swim, so be sure you're ready.
Rappelling is the most typical way to descend into a canyon. Rappelling is a dangerous sport that involves sliding down the side of a cliff or a vertical drop while grasping a rope. Make sure you know what you're doing before you go because the canyon is about the worst site for a lesson.
Know how to tie a knot. The link between your harness and a rope is frequently the only thing that separates you from a serious injury or death.
Decide a Location
Determine how far your fitness will allow you to go on an expedition. To put your bones to the test, pick a safe but exciting location. Research the maximum vertical meters for time advancement and get ready to go!
Know Dangers to Watch out 
Canyoneering is a safe activity if you follow all safety precautions. Keep in mind that you're putting yourself in potentially dangerous situations in isolated locations where rescue missions are difficult.
Aside from falling or becoming stuck, the two most serious risks are becoming lost and being caught in a flash flood. Use your GPS and maps for the former, and stick to your guide. The latter is the more dangerous: unexpected storms can flood canyons from miles away, and you may not even realize it's pouring until you're neck-deep in water.
Before you go, check the weather forecast. If storms are forecast along your route, cancel your trip. There's no easier or more reliable method to keep secure.
What equipment do you need to go canyoning?
It depends on the program, but general canyoning equipment includes:
Canyoning Shoes: Because of the canyon's aqueous nature, you'll need comfortable, durable shoes with good traction.
Wetsuit: For chilly and deep valleys, its durability and warmth are vital, and it will keep you dry. A wetsuit, paired with a quick-drying shirt and shorts, will have you ready for any wild and woolly adventure.
Helmet: It goes without saying that you should wear a helmet to protect your head. A helmet will keep your head safe while you navigate the canyon's twists and turns.
Gloves: When cruising the rocks, a good pair of gloves can help keep your hands safe, though they aren't needed. They can also help you grip the ground as you make your way through the canyon.
Static Rope(s): When put under duress, a static rope holds up well, and it's ideal for abseiling. Your canyoning adventure will not be complete without these ropes.
Dynamic ropes, on the other hand, are employed in – and associated with – climbing to secure falls and improve safety during ascents.
Rope Bag: Carry ropes in a robust and compact rope bag to keep hands focused on the task at hand. This makes it easier and more effective for the canyoneer to manage them.
Water-Resistant Bag: Your belongings and equipment will stay dry if you choose a water-resistant bag or pack. It should shed and release water naturally as you traverse, and it should be somewhat light to avoid bogging down the descent.
Descender: For a safe trip, you'll need a belay system. A descender manages and controls a canyoneer's descent as a friction brake, allowing a belayer to securely give and remove the rope.
Harness: A canyoneer's harness is a piece of safety equipment that connects to a rope for abseiling and, if necessary, climbing.
Carabiner: A carabiner is a gadget that connects the harness to the descender for any necessary securing and transporting in the canyon. It's a good idea to keep a few of these simple-locking devices on hand, as they can be used to secure slings and other gear.
Sling: A sling secures anchors, including the climber, and is a safety precaution that can be used as an extra precaution in an exposed region.
Knife, communication device, sun protection, swimwear, and camera are among the other essentials that could be brought.
Why Should You Hire a Guide for Canyoning?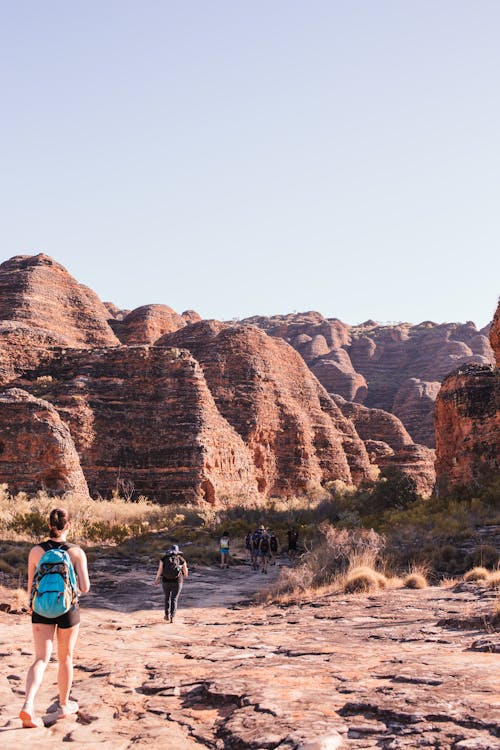 Canyoning is a great pastime, and doing it with someone else only adds to the fun. You gain a tremendous amount of knowledge and perspective by hiring a guide. A local guide can even lead you on a secret or off-the-beaten-path journey, giving you the upper hand over your pals who went the same old way. The guide can also recommend or change a program, allowing you to personalize it to your specific talents and needs by changing particular segments of the journey or even avoiding the more challenging sections.
You will be able to overcome more obstacles and reach deeper into the canyon with the help of an expert than you would otherwise be able to. A guide increases your canyoning experience and aids in the rapid development of your skills. Your journey will be an absolute blast if you achieve your objectives with precision.
Most importantly, a guide will keep your program safe while ensuring that you have as much fun as possible.